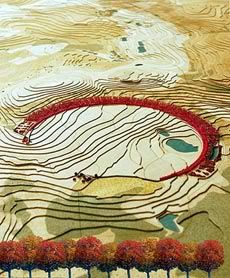 The proposed "Red Crescent" for the memorial for United Flight 93 is unchanged.
But there is still a chance to impact the design....
they are accepting comments
.
I don't intend to stop there, but I intend to write (again) to
my representatives in Congress
and to
the President
. I urge you to do the same, whether you agree or disagree with the proposed design.