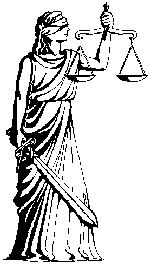 Hollywood homeowner fights off two would-be robbers, kills one: South Florida Sun-Sentinel
One wounded and in custody, one shot and killed.
Capt. Tony Rode, spokesman for the Hollywood, Florida Police Department summed it up as follows:
Homeowner fights back and wins.
All for a set of chrome rims on a pickup truck.
Police identified the robbery suspects as Jason Robert Melendez, 23, and Ronald Magano, 22, both men with lengthy criminal histories, according to state records.

Magano died in the attack, and Hollywood police picked up a wounded Melendez a short time later. Melendez, who is on probation, will be charged with "a multitude of felonies, including felony murder."
Florida allows a criminal to be charged with murder if someone dies during the commission of a crime they instigated, regardless of who did the killing.