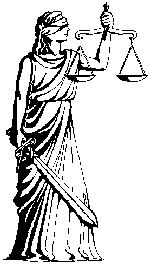 I wrote the other day about a
Mother and Son Burglary Team
. Today, the mother is saying that she did not know of her son's plans.
The Signal: Suspect's Mom Denies Knowing of Plans
Cynthia Brandon, 51, of Pacoima told The Signal on Friday that her son Michael Lugo, 29, asked her for a ride to a friend's house Wednesday morning so he could collect some money that was owed to him.
Sounds reasonable enough. The police are convinced they have enough evidence to charge both mother and son - the son who was shot by the homeowner. But, "innocent until proven guilty in a court of law," still holds.