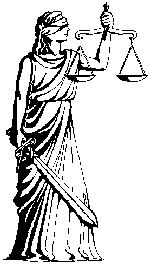 In August, there was a story about a lawyer killing his neighbor
, because that neighbor was ACCUSED of molesting the lawyer's daughter. No trial by a jury of his peers was granted. Evidence was not considered. Vigilante "Justice" was unleashed. Of course, now it seems the facts may be a bit different than that father assumed.
News::Police: Girl Wasn't Molested by Neighbor
A simple statement by police sums up the whole thing.
"We're confident this 2-year-old was not molested," said Capt. Gary MacNamara. "We are confident in our investigation that Mr. Edington did in fact kill Mr. James. We are as confident in our investigation that Mr. James did not molest the Edingtons' daughter."
It seems vigilantism failed to deliver justice. Is anyone surprised?