Awareness is good, but can we do something besides candlelight vigils?
October is "Domestic Violence Awareness Month." So we are treated to s succession of
vigils and walks
and anything to raise awareness (and
to raise money
for the victim industry).
A documentary film, an art exhibit and a march in high-heeled shoes are scheduled at UNC Charlotte
.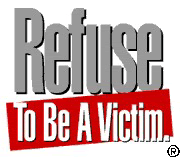 How about a Domestic Violence self-defense class? Or a firearms safety class? Or any action besides singing "Give Peace a Chance" and burning beeswax candles.
This above all, to refuse to be a victim.

A few RTBAV classes could do more than all the bake sales in the world.
Awareness is a wonderful thing, but it is action that changes events.