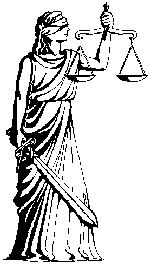 By far, the most disturbing thing about the data is the lack of it.
FBI hate crimes report: disturbing trends against Hispanics and gays | Clarksville, TN Online
Sadly, the report indicates a lot of silence as well. In fact, in Tennessee only 65 agencies even bothered to submit a report. "Well," one might say, "Aren't there 95 counties in the state?" Yes, there are. However, in those 95 counties, there are 459 law enforcement agencies. In fact, the national average isn't much better with a little less than 17 percent of all agencies providing hate crime data.
Alabama only has 1 agency reporting. Only 4 agencies in Georgia report hate crimes. Mississippi has no such agency.
Were there really zero hate crimes in Mississippi? Somehow, I think that's a little far-fetched. And if the only hate crime in Alabama was the infamous noose hanging in Jena (that noose led to the "Free the Jena Six" campaign), then I have a bridge in Brooklyn to sell for dirt cheap.
As for some of the statistics:
According to the report, there were 770 attacks across the US against Hispanics/Latino-Americans last year. Antisemitism still rears its ugly head, since 1,027 incidents against Jews occurred. In contrast, there were 1,485 attacks based on the victim's sexual orientation.
3332 blacks were the victims in 2640 racially-motivated hate-crimes. (
The full report can be found here
.)