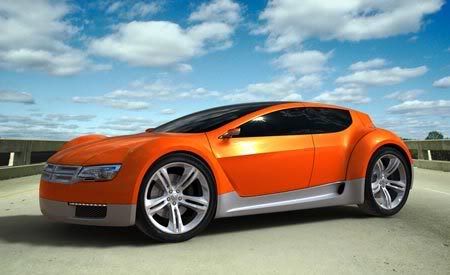 Dodge Zeo - Features - Car and Driver January 2008
It seems everywhere I look, people are coming up with electric cars. [click the image for a slightly larger view. For more photos of this and the other concepts go to the story at Car and Driver]
This is only a concept, but it is an all electric concept with a range of about 250 miles, and it accelerates from 0 to 60 in less than 6 seconds.
Also check out the
Jeep Renegade concept
- a plug in hybrid. Only has batteries for 40 miles, then relies on a generator. Very cool.
The
Mazda super-car
is interesting because it burns pure ethanol, and generates 450 horsepower. I guess you won't see this one anytime soon. Still, it does prove alternative fuels are fine. Running a car on ethanol makes sense, because you design the engine accordingly. Mixing alcohol and gas makes less sense.