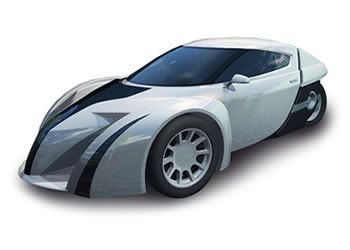 Highway Electric Car Project for ZAP
Interesting company.
They have small trucks, a sedan, and the Alias - which looks more like an over-sized three-wheeled motorcycle with the 2 wheels in front. Very cool. [Click on the image for the Zap Alias page]
Future plans include fast charge and hybrid options (for the trucks/sedan) to increase the range.