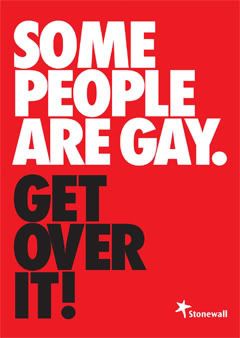 The campaign started in schools, but is being pushed out to the greater public.
Interesting schools stats.
It revealed that nearly two thirds of LGB students reported instances of homopbobic harassment.

That figure jumps to 75% of young gay people attending faith schools.

The survey of more than 1,100 young people found that only 23% of all UK schools explicitly condemn homophobic bullying.

92% of gay, lesbian and bisexual pupils have experienced verbal abuse, 41% physical bullying and 17% have been subject to death threats.

30% of pupils reported that adults have been responsible for incidents of homophobic bullying in their schools.

Nearly every interviewed student had heard phrases like, 'You're so gay', and remarks like 'poof' and 'dyke' in UK schools.