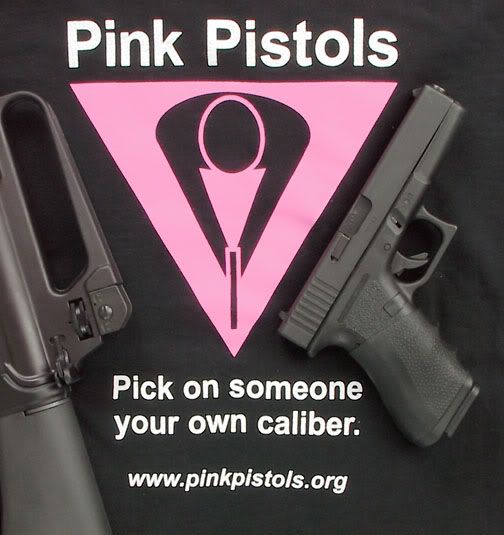 PrideSource: Pink Pistols grow to 40 chapters - Gays and guns issue finds common ground in civil liberties, love of guns
A review of the group, whose motto is "Armed Gays Don't Get Bashed!"
And I agree about the reactions on either side of the political divide.
Guptill, who said he is "straight, not narrow," also finds value in breaking down stereotypes of gun rights enthusiasts. "We're not all tobacco-chewing rednecks," said Guptill. "Its fun to watch peoples' heads explode when you shatter their stereotypes."

According to Lowe and Patton, any problems the Pink Pistols have had with acceptance of their group has come from those in the LGBT community who are against violence and guns.
They can't get enough of that cool-aid.