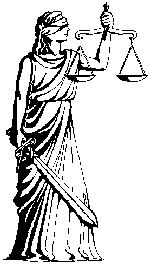 Homeowner near Union City shoots would-be burglar | ajc.com
The authorities in Georgia are really hoping they can charge the homeowner with something.
"The guy hears the front doorbell ring" just before 6 p.m., [Fulton County police spokesman Scott] McBride said. "When he goes down to answer it, a 16-year-old kicks in his back door."

The man got a gun and fired twice at the teen, hitting him once in the arm, McBride said. The youth ran, and the man chased him into a nearby wooded area and lost him.
Somebody breaks in to my home and I would consider them a threat. That isn't really good enough for the "authorities" in Georgia.
Fulton County police said they will consult with the district attorneys office before deciding on whether to charge a homeowner who shot and wounded a teenager.
Can't have self-defense. Pretty soon people will be relying on themselves (instead of the state) for all kinds of things.
Oh, the kid? He was arrested when he called 911 and said he had been shot. So to date, we have "Good Guys 1, Bad Guys 0," but if Fulton County charges the homeowner, it won't be that one-sided. (And then I would add the Fulton County Sheriff and the DA to the column of "bad guys.")