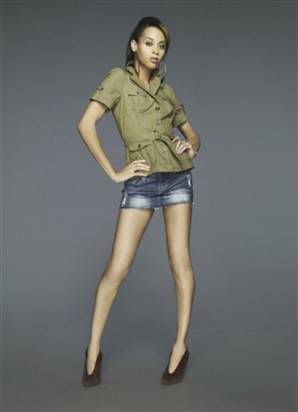 Tyra Banks' 'Top Model' has a transgender contestant
I think it is a safe bet that you can look forward to a season of the Focus on the Family crowd going ballistic over this choice.
"My cards were dealt differently," contestant Isis told Us Weekly.

The 22-year-old former non-profit worker from Prince George's County, Maryland, identifies herself as "a woman born physically male."
I mean anything that GLAAD characterizes as "an unprecedented opportunity for a community that is underrepresented on television" is sure to send the far Right into convulsions. Bill O'Reilly will probably blow a gasket. It should be fun to watch - probably more entertaining than the reality program.