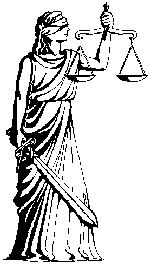 Former BART cop arrested on murder charge - San Jose Mercury News
But this is a case where a citizen had a video camera.
I usually don't cover stories that receive quite this much media attention. Why bother? You have seen this covered on the evening news - though usually in the form of the riots surrounding the issue.
In case you have been living in a cave... Johannes Mehserle, who was a Bay Area Rapid Transit (or BART) police officer, shot a man in the back.
Videos appear to show him shooting Grant as the 22-year-old was facedown on the ground at the Fruitvale BART station.
The man was in custody, on the ground, and this officer shot him in the back. Some would call it execution style, but that would really be in the back of the head.
Mehserle, resigned, and left the area. He was arrested and charged with murder.
On the economic stimulus front, the family of Grant, the 22-year-old shot, are suing BART for wrongful death to the tune of 25 million. I expect they will win. I wonder if BART will apply for funds (at least 25 million?) from the
pork
economic stimulus package, you know, the new 800 million dollars promised to increase things like rapid transit.