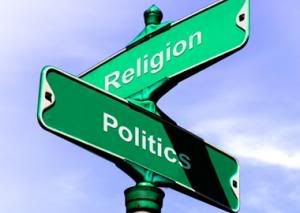 Many churches bless same-sex unions. Many consider these marriages in the eyes of the church. Now an Episcopal church is making a firm distinction. But not between gay and straight - between church and state. They will no longer sign civil marriage licenses for straight couples.
God Looks at a Piece of Paper and Finds it Wanting
The vestry at All Saints Episcopal church in Pasadena has just announced that its clergy will no longer sign California marriage certificates for any couples that it marries in a religious ceremony. They are doing this as a response to the discrimination Prop. 8 added to California's constitution.
They are refusing to participate in a system they see as religiously flawed.
You are of course free to disagree with them. But that is all you are free to do.
Heterosexual couples married at All Saints [in Pasadena] will have to suffer the inconvenience of getting a secular signature on their California marriage certificate.
You can read the resolution at
this link
. (It is a PDF; You have been warned!)