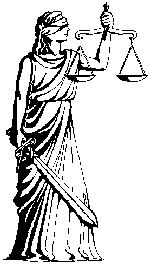 Ex-Chicago cop gets 2 years in tow-truck extortion scheme -- chicagotribune.com
By some accounts, he had been soliciting kickbacks since the 1990s.
$600 to $800 weekly in kickbacks is a pretty good payday, if you don't mind committing blackmail, and other crimes.
U.S. District Judge John Darrah scolded Ciancio for using scare tactics to chase tow-truck drivers from accident scenes. "You threatened a false arrest -- a crime -- on a citizen ... so that you could protect the people that were paying you off," he said.
Two years? I guess it's something. I'm just not sure it's Justice.