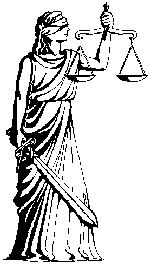 I might think this suicide was a little suspicious.
Blago's 'go-to guy' dead
The man federal prosecutors pressured to cooperate in the corruption probe of ex-Gov. Rod Blagojevich died of an apparent aspirin overdose Saturday, law enforcement sources said.
Of course if I was law-enforcement familiar with Chicago, I might feel the same way.
[Country Club Hills Mayor Dwight] Welch said his police department will lead the investigation, which will be treated as if it were a homicide.

"That means no stone will go unturned. We're doing it by the book, step one all the way through. We're checking the GPS on the phones of everyone involved," the mayor said. "We'll be able to pinpoint exactly where people were."
The cops haven't been able to find the women - who identified herself as Kellly's girlfriend - and who dropped the dead guy off at a local hospital.
A source familiar with the investigation told the Chicago Sun-Times that Kelly, who was married, called a woman late Friday identified as his "girlfriend" and told her that he took some pills and was going to kill himself.

The woman picked up Kelly at a lumberyard near 173rd St. and Cicero in Country Club Hills, where Kelly reportedly had vomited. Police were taking samples of the vomit and searching for evidence at the lumberyard, the source said. State Police evidence technicians were also called in to search the area near the lumberyard.
So if you were going to kill yourself, would you do it at a lumber yard? Just asking. And how much aspirin does it take to overdose?