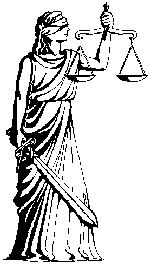 This guy was arresting people for DUI, even if they weren't.
Case dismissed against cop accused of faking DUI arrests :: CHICAGO SUN-TIMES :: Metro & Tri-State
Judge James M. Obbish said prosecutors were wrong to rely on statements Officer John Haleas gave to police investigators during an internal investigation of his conduct.

Under union rules, such statements cannot be used against an officer in a criminal case, the judge said, ruling on a defense motion to dismiss the case.
So the police union's position is that if an internal investigation turns up evidence of a crime, no one's statements can be used. And the judge is bowing down to the union rules. Nice.
And of course it isn't just one cop.
Chicago Police Accused of Making False DUI Arrests to Earn Overtime Pay
A group of Chicago police officers has been accused of making false arrests to pad their overtime, according to a lawsuit filed against the city. Clinton Ware claims in her federal suit that she was arrested on phony charges that were later dropped. She also insists that the arresting officer, Joe Parker, is one of many Chicago cops who make DUI and other arrests in order to attend court and get paid overtime.