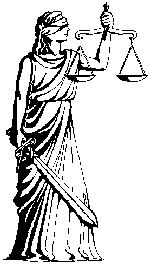 Well, almost zero. The bad guys did beat up the victim.
The Daily Home - 4 face felony murder charges
5 guys armed with baseball bats break into a home and start beating up one of the residents. He shot and killed one of the 5. Apparently that took the fight out of the other 4, but they were all picked up by police and are all in jail.
Capt. Billy Murray with the St. Clair County Sheriff's Department identified the four suspects as Mark Lyle Massey, 19, of Trussville; Richard Allen Holloway, 18, of Leeds; Duel Wayne Pope, 21, of Leeds; and Nicholas Bell, 20, of Trussville.

Three of the four suspects are in the St. Clair County Jail in Pell City while Holloway is in the county jail in Ashville. All four are being held without bond.

Murray said Denton, Massey and Holloway were armed with baseball bats, made entry at a residence in the Trails End community of Moody just before midnight Feb. 11. Murray added that the resident of the home was assaulted but shot and killed Denton during the invasion. The resident suffered non-life threatening injuries.
A death occurred while they were committing a crime. (The police spokesman said "burglary" but it sounds like assault to me.) That is Felony Murder in the great state of Alabama. It is a class A felony punishable by life in prison.