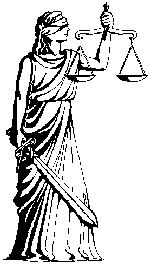 He will face some real punishment, but it probably doesn't constitute Justice.
Paul C. Lawrence: Former Florida Highway Patrol trooper gets jail time for falsifying tickets - South Florida Sun-Sentinel.com
Prosecutors said Lawrence wrote hundreds of bogus traffic tickets using the information of motorists he had previously pulled over. Befuddled drivers, some of whom were out of the country at the time of the alleged traffic violations, suddenly got tickets in the mail and in some cases, had their drivers licenses suspended.
He will spend 364 days in the slammer. Not nearly enough.
Originally, Lawrence was charged with 22 felony counts, each punishable by up to five years in prison. But the charges were reduced after he agreed to permanently relinquish his law-enforcement certification.
Hardly punishment.