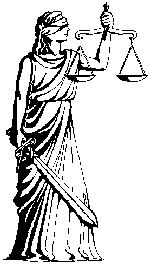 Stories of people breaking into homes where they don't belong, and getting what they probably deserve.
Johnson City homeowner shoots intruder in chest, police say
[Our first contestant] entered an unlocked home ... about 1:30 a.m. Monday and woke the homeowner while rummaging around.

The homeowner, whose name has not been released, fired a 9 mm pistol at Ricketts and struck him in the chest, according to police. Ricketts was flown to University Medical Center Brackenridge in Austin, where he remained in critical but stable condition.
You would think Florida burglars would have learned this lesson about armed homeowners by now.
Police: Homeowner Shot Burglary Suspect - WJXT Jacksonville
[Police] said several people were inside the home at the time and the homeowner was defending them. Police said they didn't know if the other suspects were carrying guns.
The guy who got shot is in a local hospital with life-threatening injuries.
This will ruin the rest of your life. (which won't be long.)
Police rule self-defense in Belmont shooting | WCNC.com Charlotte
One man is dead after being shot with a shotgun at point blank range Monday afternoon in Gaston County.
He broke into the back door, with a tire iron, apparently because he was owed some money. I wonder if it's the kind that spends in hell.
If you break into enough homes, you will eventually find an armed homeowner. The results are fairly predictable. The gun-fearing crowd would paint these as tragedies, especially the last one, but I find it hard to get upset with simple justice. (Self-defense is a
Human Right
.)